$

5.00 -

$

100.00
Donations - Sticker Packs & Mystery Prints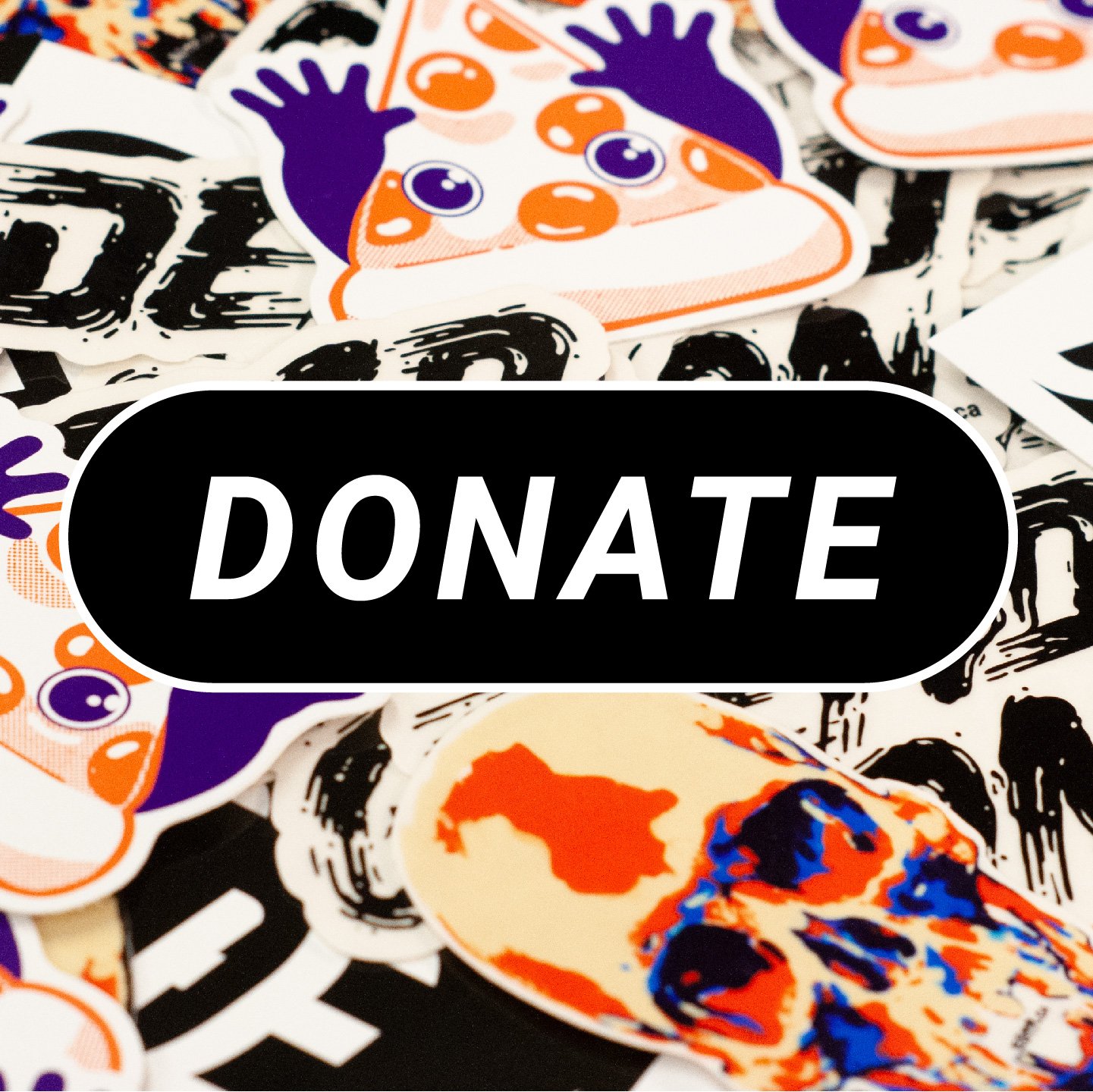 We could use your help!
Dead On was founded to facilitate the growth and development of new artists in Kingston and across Ontario. Before the great toilet paper shortage of 2020, we had lots of plans to get the community involved in Dead On. Skillshares, regular open-door public art sessions, community collaborations and so much more. Help us stay open in these difficult times by donating. Every little bit helps!
All donations are used to help us pay rent and improve the space for future community events.
All donators will receive a surprise pack of stickers, prints or maybe something special.